Hello, I'm Mr Kirkland.
Since 2006 I've been a hobo entrepreneur having lived in Tokyo, Berlin, London and a few spots in South East Asia. I'm a fan of bullet points, I'm sure you are too so:
Founder of artweb.com webhosting platform and gallery for almost 20,000 artists
Co-founder of tokyocheapo.com, popular Tokyo blog with almost 100,000 regular readers
Occassional speaker and occassional headstands
Tech Experiene in: SaaS, scalability, PHP, AWS, MySQL
Other projects include:
---
Bedroom Rockstar
Also on the todo list is to be a rock star in the not to distant future
.
Here's a very special performance:
More details on the music page
---
Press and Speaking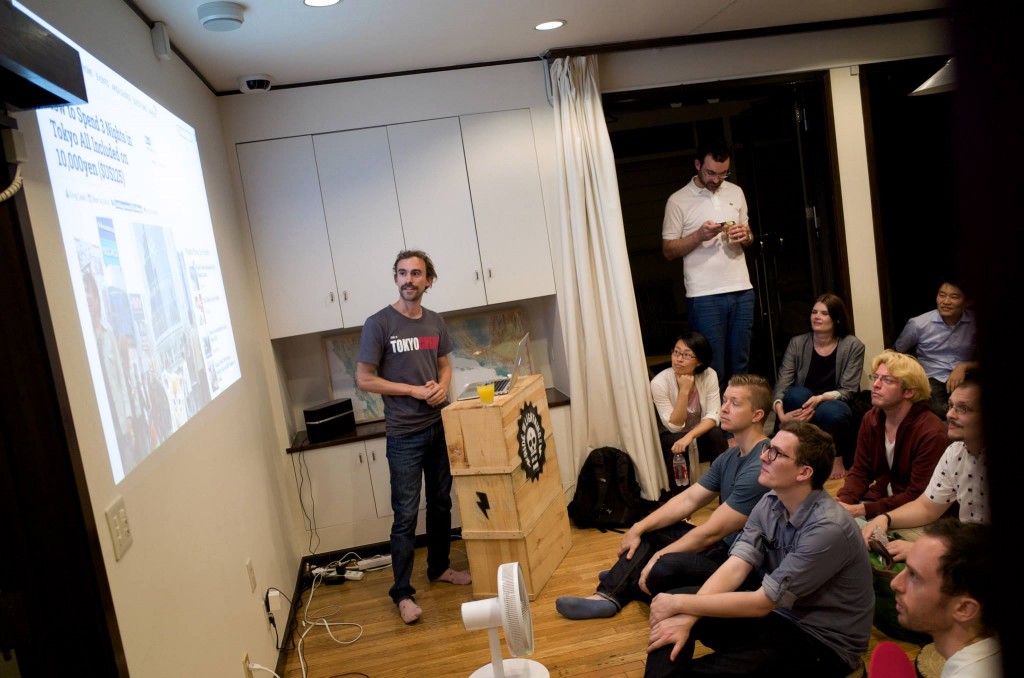 My projects and I have featured in IDG News, The Wall Street Journal and a collection of other small publications you probably haven't heard of. I'm happy to stand in front of crowds up to a few thousand and blabber on about a few select topics, contact me for me details.

speaking at Pecha Kucha Tokyo