Hello, I'm Mr Kirkland.
Since 2006 I've been a hobo entrepreneur having lived in Tokyo, Berlin, London and a few spots in South East Asia. I'm a fan of bullet points, I'm sure you are too so:
---
Press and Speaking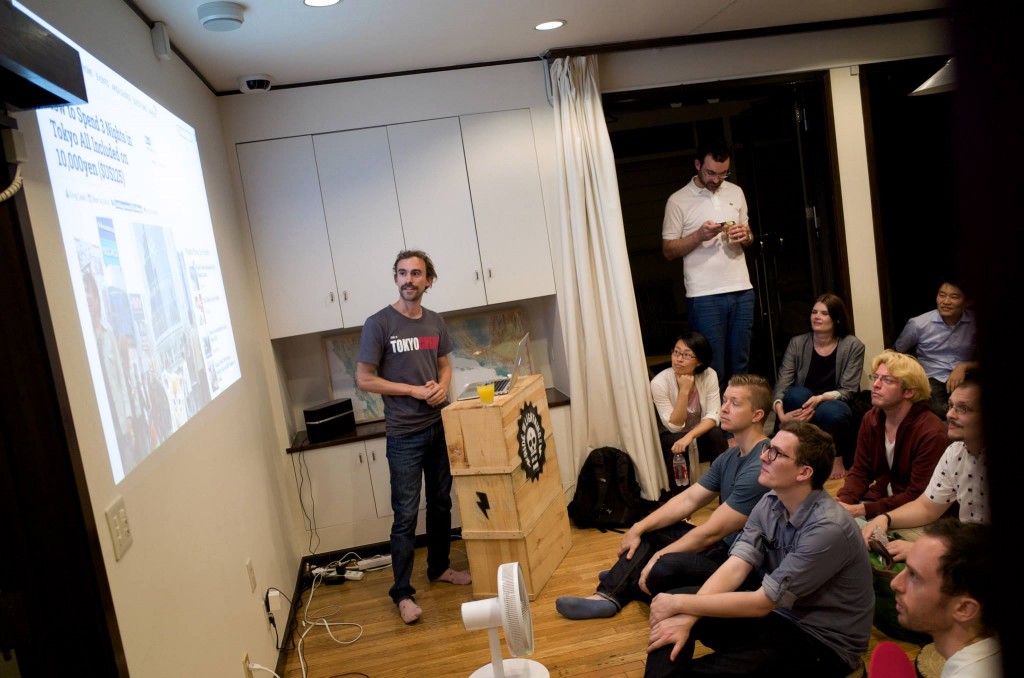 Recent Podcast Appearances:
My projects and I have featured in IDG News, BBC.com, The Wall Street Journal and a collection of other small publications you probably haven't heard of. I'm happy to stand in front of crowds up to a few thousand and blabber on about a few select topics, contact me for me details.

speaking at Pecha Kucha Tokyo
---
More Stuff
Other projects include:
---
Bedroom Rockstar
Also on the todo list is to be a rock star in the not to distant future
.
Here's a very special performance:
More details on the music page
Vague Chronology of Events

1970's  Born
1980's  Learnt to program basic on a ZX81 and a few other 8bit machines
1990's  Decided to become a musician, joined a jazz group and reggae band
1996    Joint organized 300 strong Sussex University Amnesty International Group
1997    Spoke at Student conference infront of 1000+ people
1997/98 Organized a series of sell out fund raiser concerts for Amnesty
1999    Played in live concert to 2000+ people supporting Misty in Roots
2000    Started learning HTML/JS/PHP
2002    Lost my first $50,000 to failed business partnership
2003    Released my first album Magic Baby
2005    Founded ArtWeb
2006    Went to Tokyo on holiday, decided to skip my return flight and stay
2010    Started living between London, Berlin, Tokyo and South East Asia
2011    ArtWeb exceeds 10,000 users
2012    Started Tokyo Cheapo and Hobo CEO
2014    ArtWeb exceeds 20,000 users
2015    Tokyo Cheapo exceeds 100,000 unique monthly visitors, Japan Cheapo launched
2016    Tokyo Cheapo exceeds 200,000 unique monthly visitors, London Cheapo launched
2017    Tokyo Cheapo exceeds 350,000 unique monthly visitors